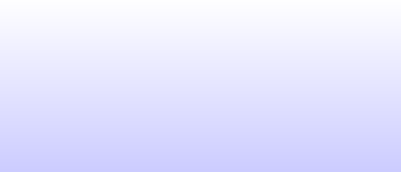 Step Right This Way
YOUR NET BIZ
A recession-proof business
Do you have a desire to be successful and change your current circumstances?

Would you like to work from home and be your own boss?

Are you highly motivated?

What kind of income do you want? What would it do for you?

Are you really cut out for Internet Marketing?

Are you prepared to be taught and to apply what you learn?

Will you do what it takes to make your business succeed?

What do you want to achieve with your time on the planet?
Is this really for you?
Things are changing rapidly. One moment your job is going to last forwever. The next you're on a four-day week, or redundancy is just around the corner. Maybe you've recovered from the recession but want to get out anyway and you'd prefer to be your own boss.

My guess is you're looking around for a way of supplementing or replacing your income. You're considering an online marketing business, but the more you look into it the more complicated it seems - so many new skills to learn and so many pieces of the jigsaw to fit together!

Wouldn't it be great if someone had done most of the hard work already? If a group of experts stepped in and sorted out your landing pages, your opt-in forms, your autoresponder, your promotional videos, your product portfolio, your whole selling procedure? What if you could offer for sale the one thing that so many people already want and that they are prepared to pay for?

YourNetBiz is a real home-based business that can address all of these what-ifs. It's your opportunity to re-invent yourself!
Is YourNetBiz fully automated?
YourNetBiz will cut out a lot of the hard work of internet marketing - but it won't do everything for you. You're not going to get rich in your sleep - not until you've put in the groundwork, anyway.

YourNetBiz gives you a choice of several brilliant landing pages, but it will be up to you to bring traffic (visitors or prospects) to those pages.

But don't worry if you're not an expert at directing traffic. Here's why:

1 The package comes with a huge library of video training and eBooks covering every aspect of internet marketing.

2 As your sponsor, I will guide you through the information and help you decide what you're going to concentrate on. You can't do everything at once, tempting though it might be to try!

3 You will be part of a hugely successful team and we will continue to support you and advise you as you progress.
Helping you make money online - answers, guidance and support




Where do I find out more?
Click on the box at the bottom of this page to download a FREE REPORT on MyNetBiz.

Click on the box just under this message to take the tour of MyNetBiz, which includes several FREE VIDEOS.
I suggest you set aside at least twenty minutes, pour yourself a beer and prepare to make a few life-changing decisions!


Tom Morrell, "The Teacher", takes you through it all, in plain English.